Okay so this past week I have:
Attended the monthly ASIFA-South mixer! It was fun as usual.
Attended the first Temple of Cartoon Mojo meeting of the quarter! We drew our favorite superheroes while watching Neo Yokio. I drew Uraraka Ochako because my hero academia is the only superhero comic I read. Also, I love Uraraka.
Drew things for class!
2 point perspective in technical pen. Actually I'm looking at it now and I think I need to add some more lines to the top one…hmm…
Then 15 thumbnails from observation focusing on composition. I drew the arrows to indicate which direction is up for each thumbnail.
I illustrated an article for the Connector!
I also wrote a review of Spinning for the Connector. As previously mentioned, everything Tillie Walden touches turns to gold.
For Inktober this year I'm drawing buildings of personal significance to me.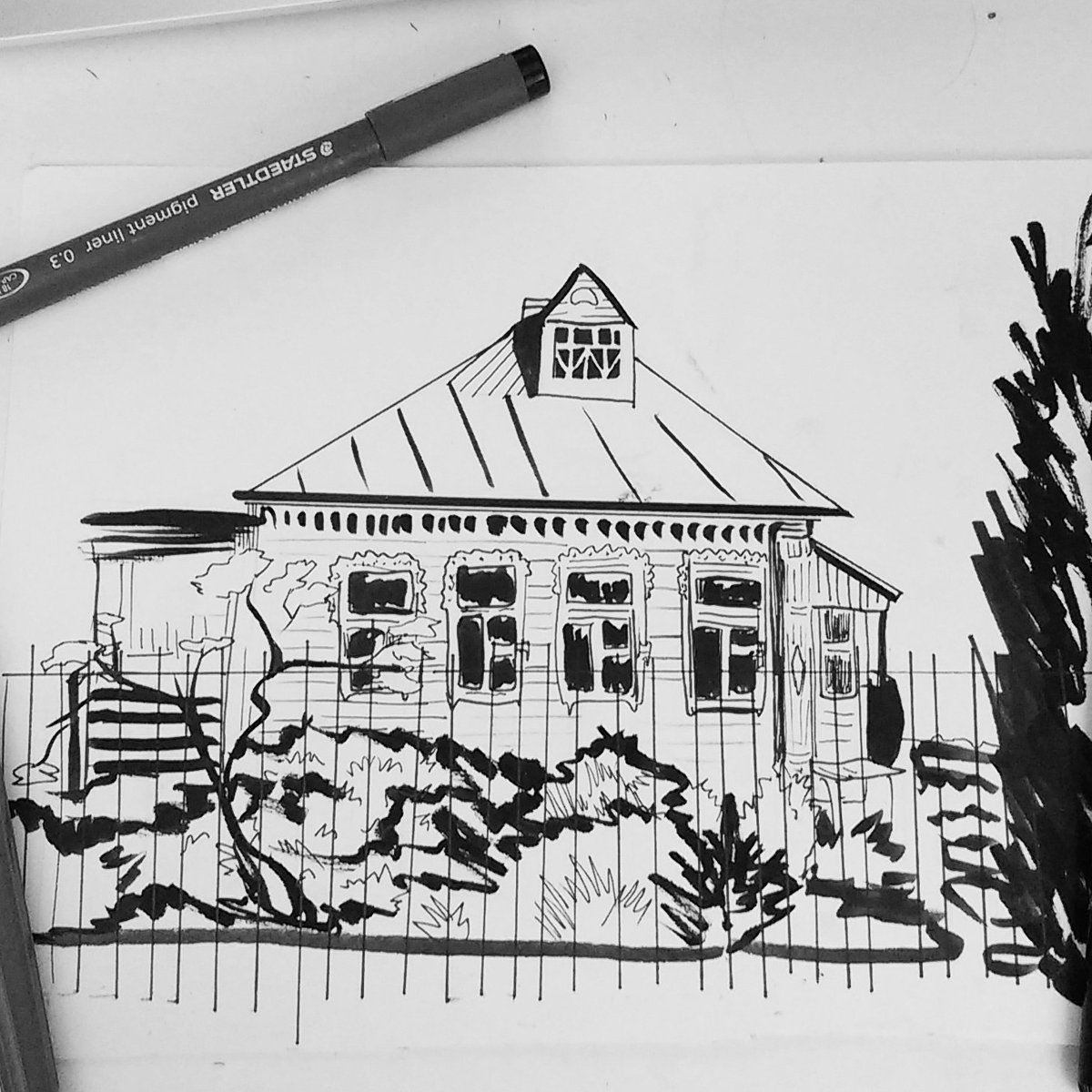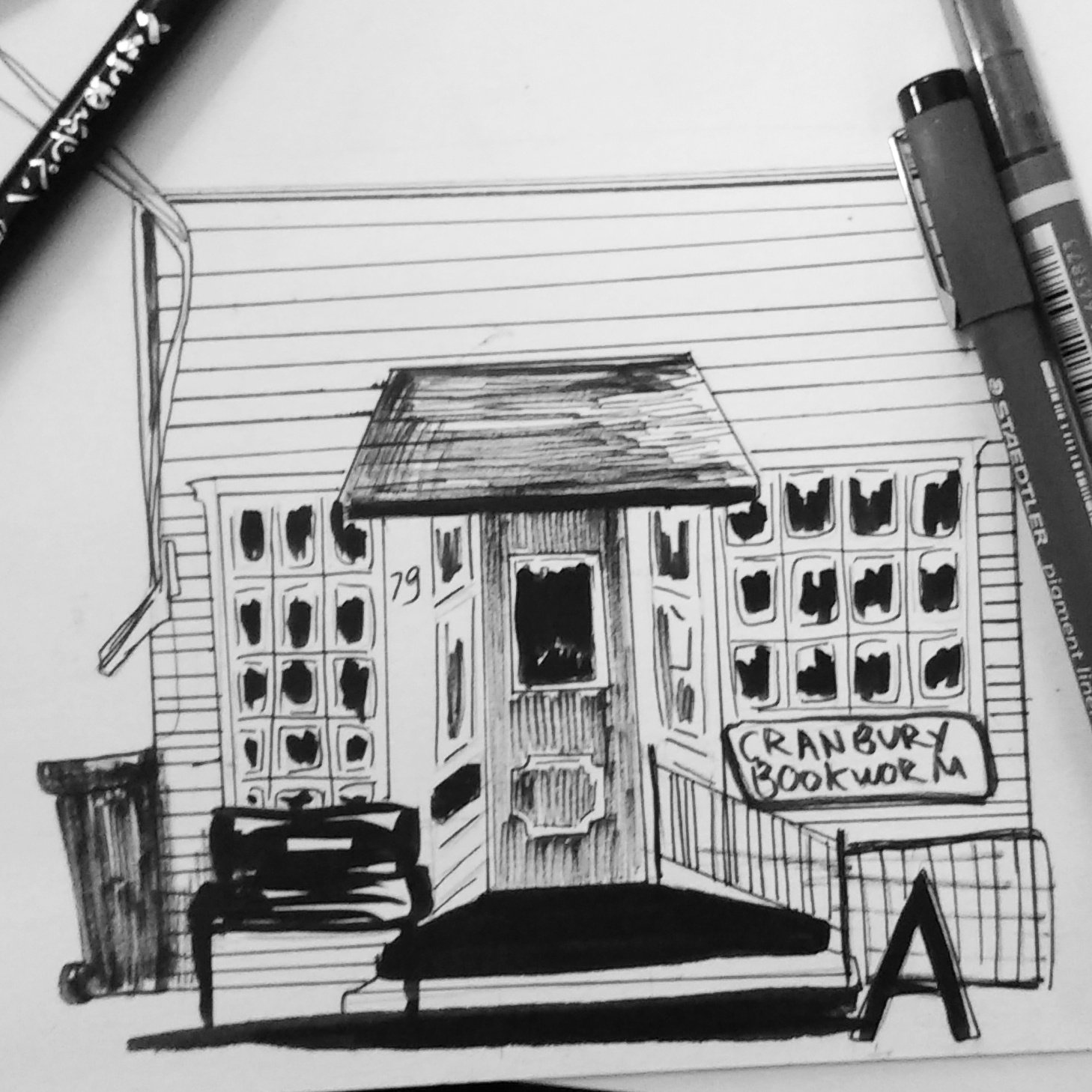 Inktober at art school is WILD. Marksmen's doing a special thing where if you follow the official prompt list you win a pack of microns. My Survey of Sequential Art professor dropped cards on everyone's desk at the end of Survey and told us to draw something we talked about in class.  Everywhere you look someone is inking something.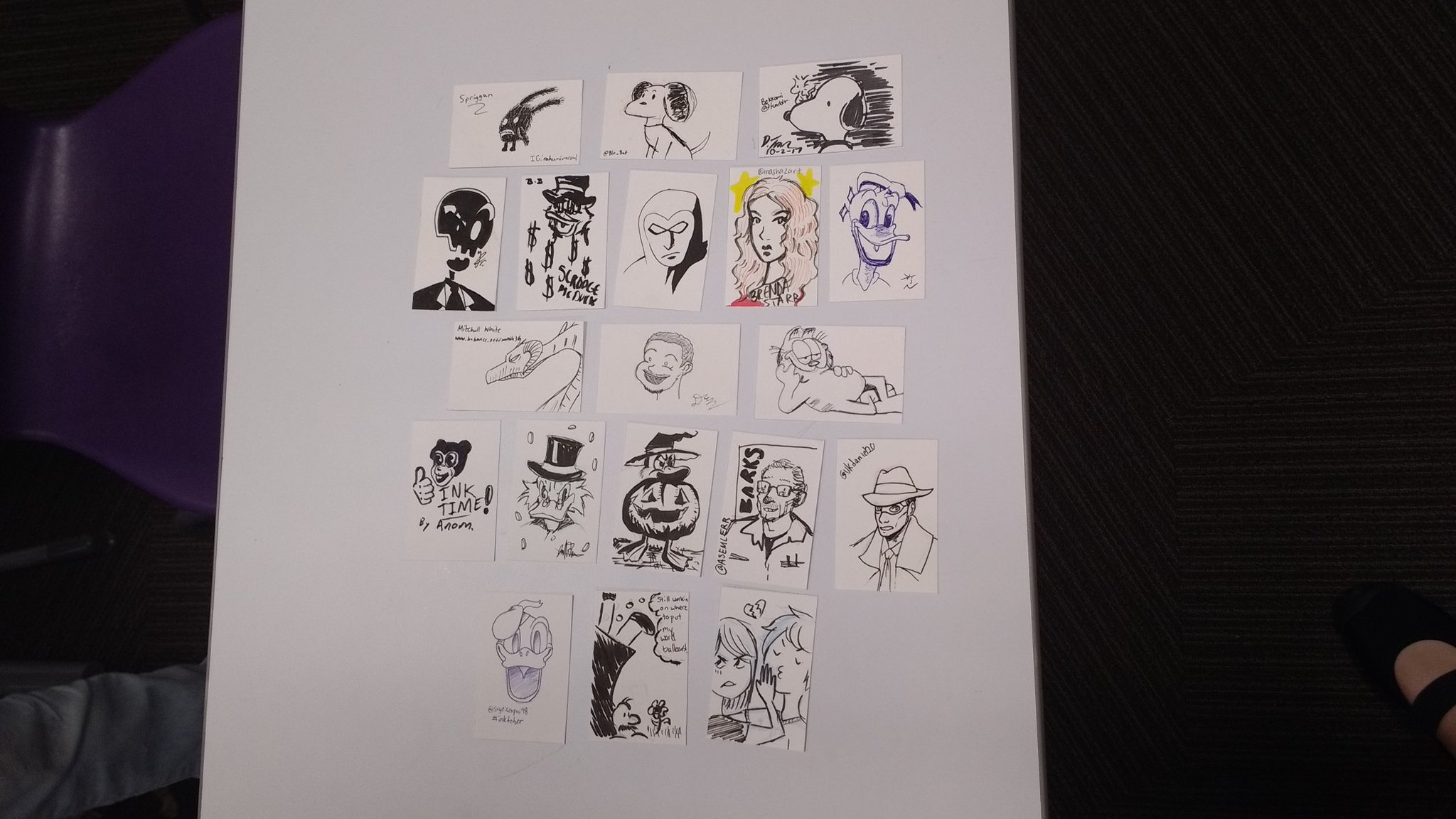 What else did I do… On Sunday I went to Sweet Hut with some friends, and Friday we had makeup classes, and Saturday I did homework… I wrote a fanfiction in two days…
Oh yeah! I opened up Halloween Icon Commissions for $5 on my social media accounts! (The last one's me)
Finally, here's some personal art I did.
I'm thinking about making a webcomic soon, but I'm not sure I'll have time. Right now I'm working on a submission to the Lilies Anthology but I'm not hoping for much, to be honest.
And in a couple of hours, I'm going swing dancing! My friend recommended me a place that does free beginner classes on Monday nights, so I'm going to go check it out tonight.